I always thought my mom was a reader of my blog. But when I talked to her this weekend, I shockingly found out she doesn't read it. BUT she reads The Pioneer Woman & NieNie religiously.
Thanks Mom.
So I was going to email these photos to her, but thought I will post them here and send her the link. (Yes, I am THAT daughter.) I will get her to read this blog, one way or another.
At the beginning of December, my neighbor invited me to lunch and the Gingerbread House Tour. I had read about this Waxahachie, Texas tradition last year when we first moved, but didn't have time to attend. Each Saturday for 3 weeks, they open 3 different homes up for visitors. You get to see each of the homes in all their Christmas splendor. The first home we toured reminded me of my childhood home and all the decorations!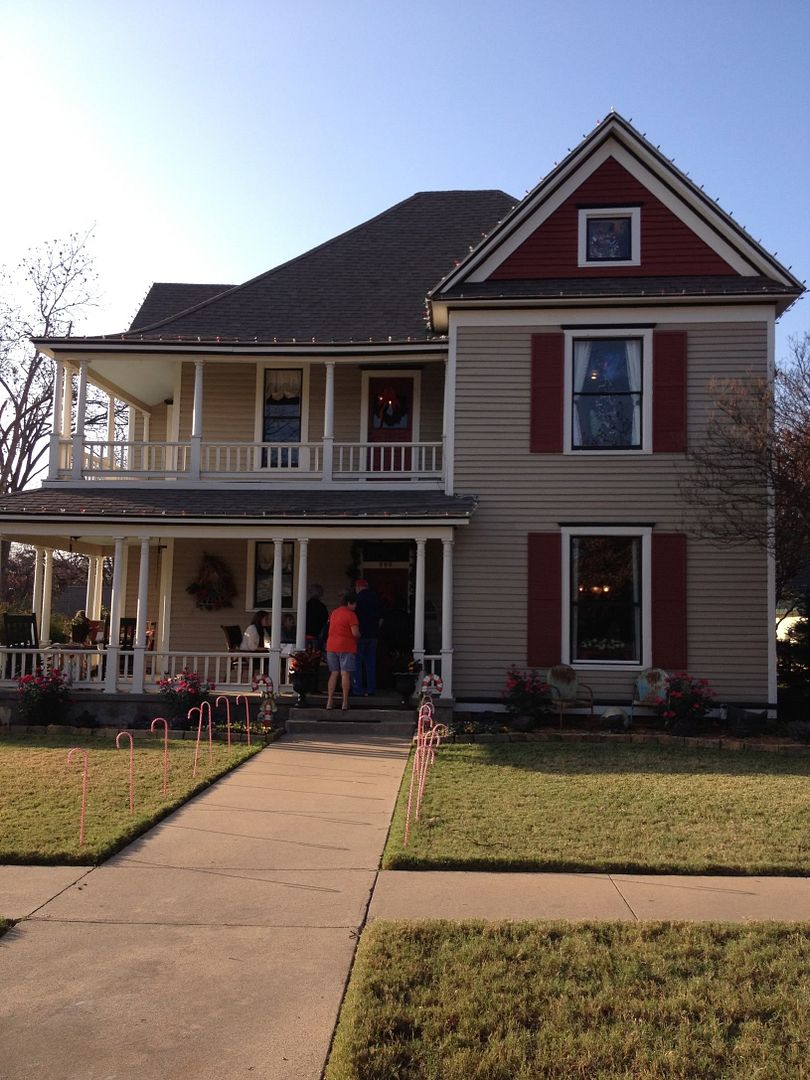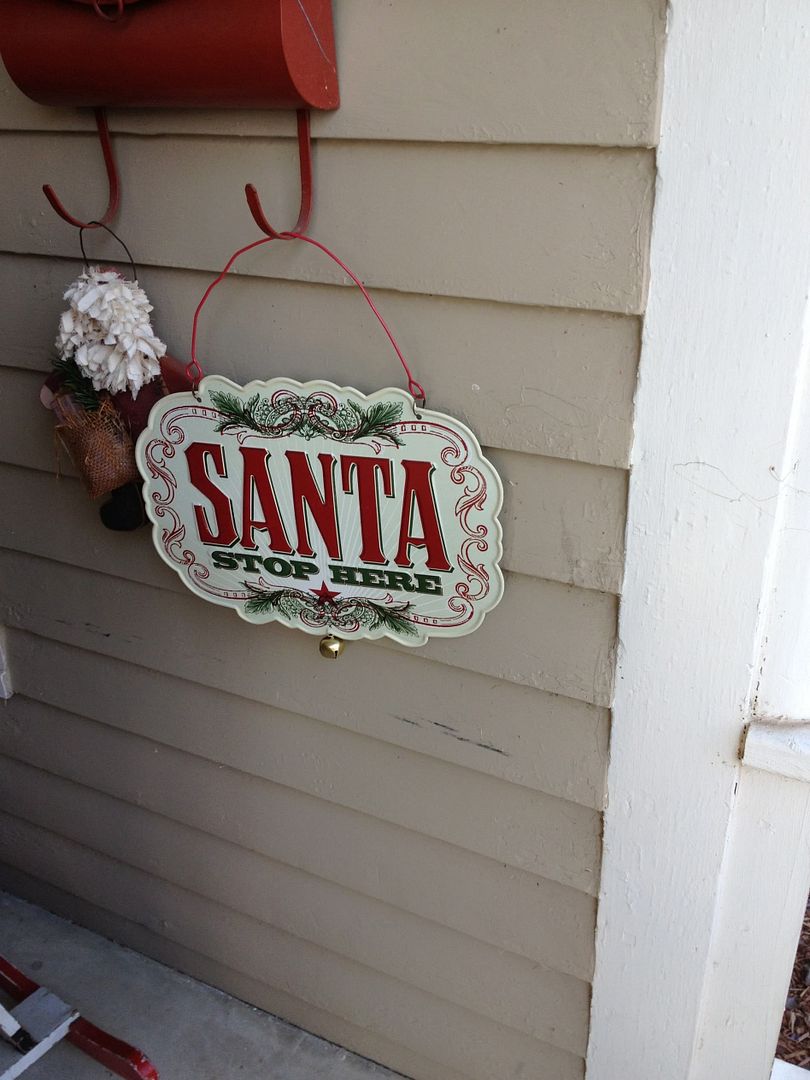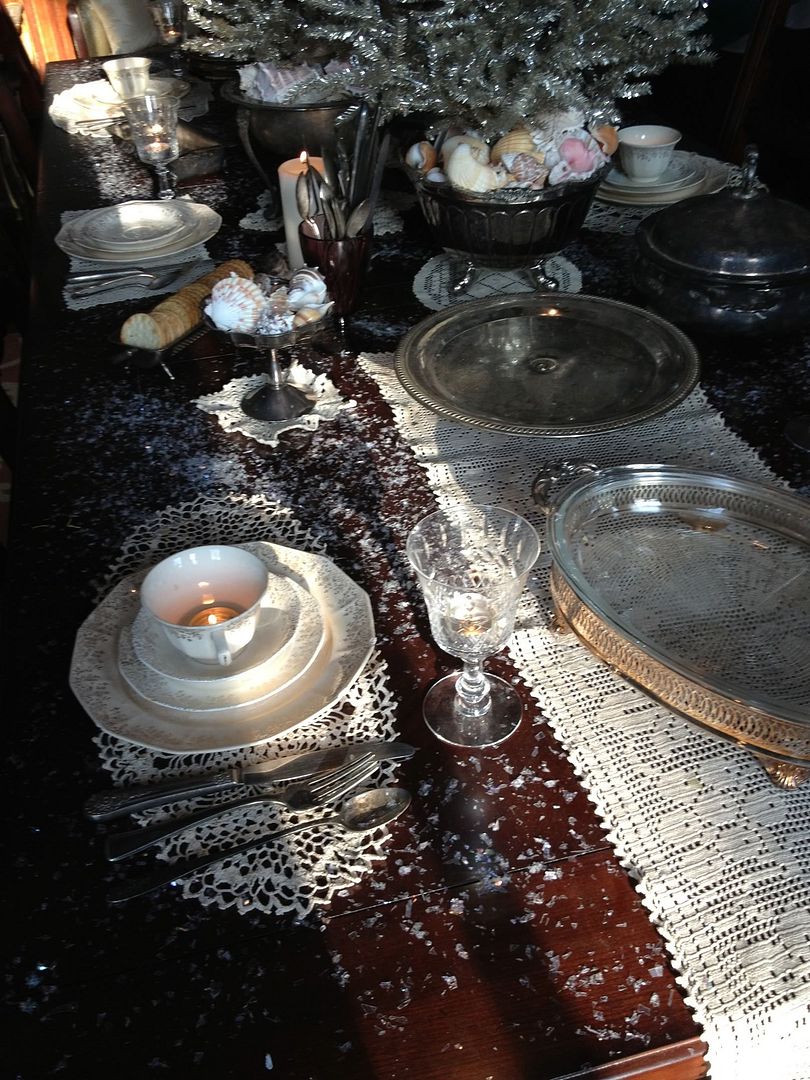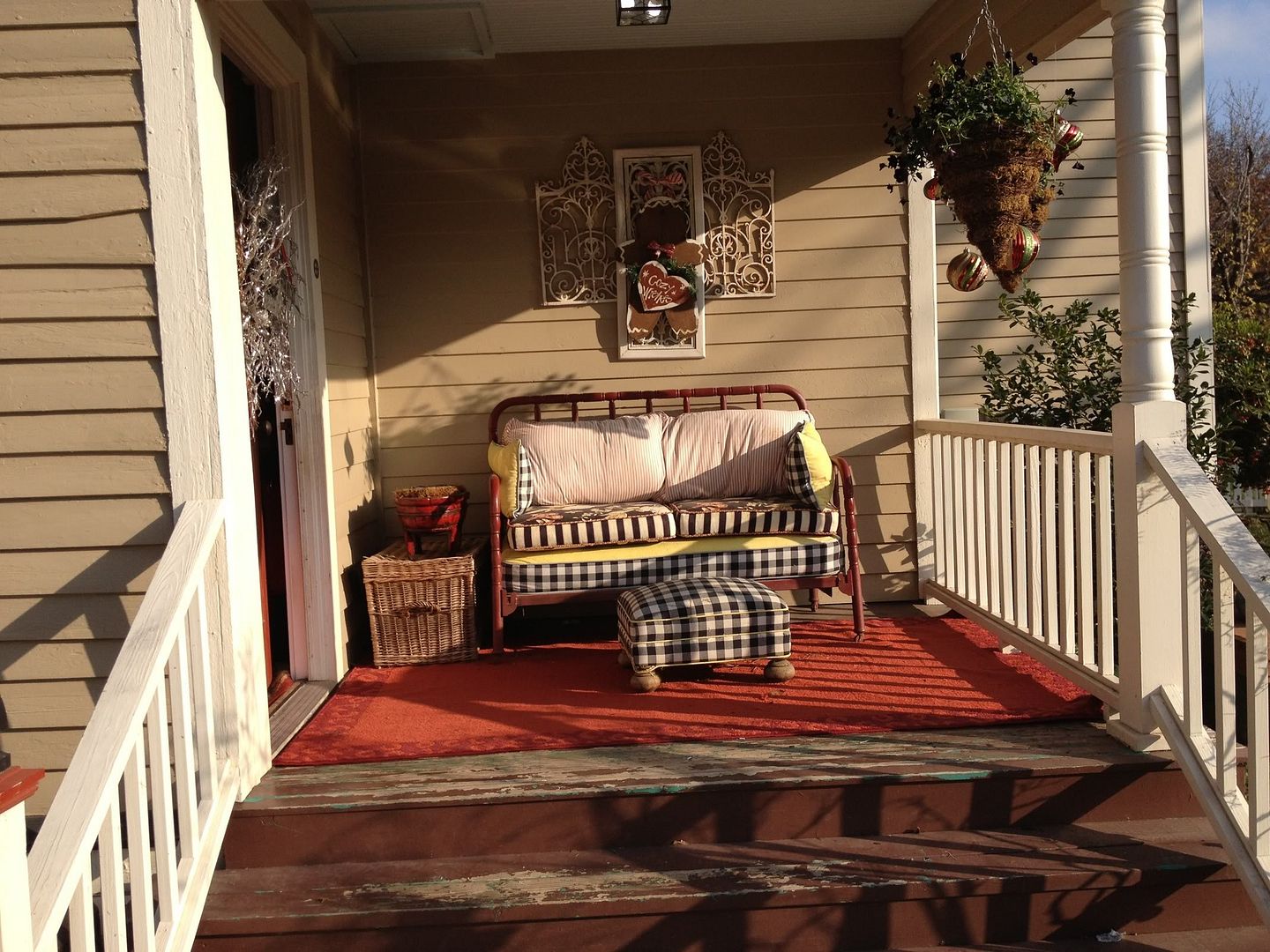 This was my favorite picture! So gritty!!
Can Dad make a love seat like this? It was made out of an old crib. Loved it & the porch it was on! Maybe this will also entice you and dad to come and stay with us this December! We can tour 3 different houses for 3 weekends! Pretty please?