With not many plans for the rest of the summer, I have been thinking about few things to keep my kids busy. We have had a pretty crazy summer so far, and I think a little down time is just what we need. Yesterday was the first day that we had absolutely nothing on the schedule. Just by accident, Sydnee & I ended up at the craft table together. I was making a card for Craig's grandparents that live in England. They just celebrated their 72nd anniversary. I know a card is just a simple jester for two people that have been together that long, but they love getting mail. I will also send them a few pictures of the family. After I made the card, I felt like creating for a little bit & started on a scrapbook page. I had some lovely pictures printed from just before we moved last November. Sydnee also wanted to scrapbook so we shared the table and got to work.
Sydnee had a picture with her favorite teacher, so I took out my box of school-themed paper & embellishments and she picked out what she wanted to use on the page. I guided her with a few design suggestions.
1. Keep embellishments close together, don't spread them out to all the corners of the page.
2. Use more than one set of alphabets for her title; one large, one small.
3. When stamping, an easy way to use a small stamp is to repeat the pattern on a strip of cardstock.
I think she did a great job! One thing I learned from her, don't think too much about it, just create!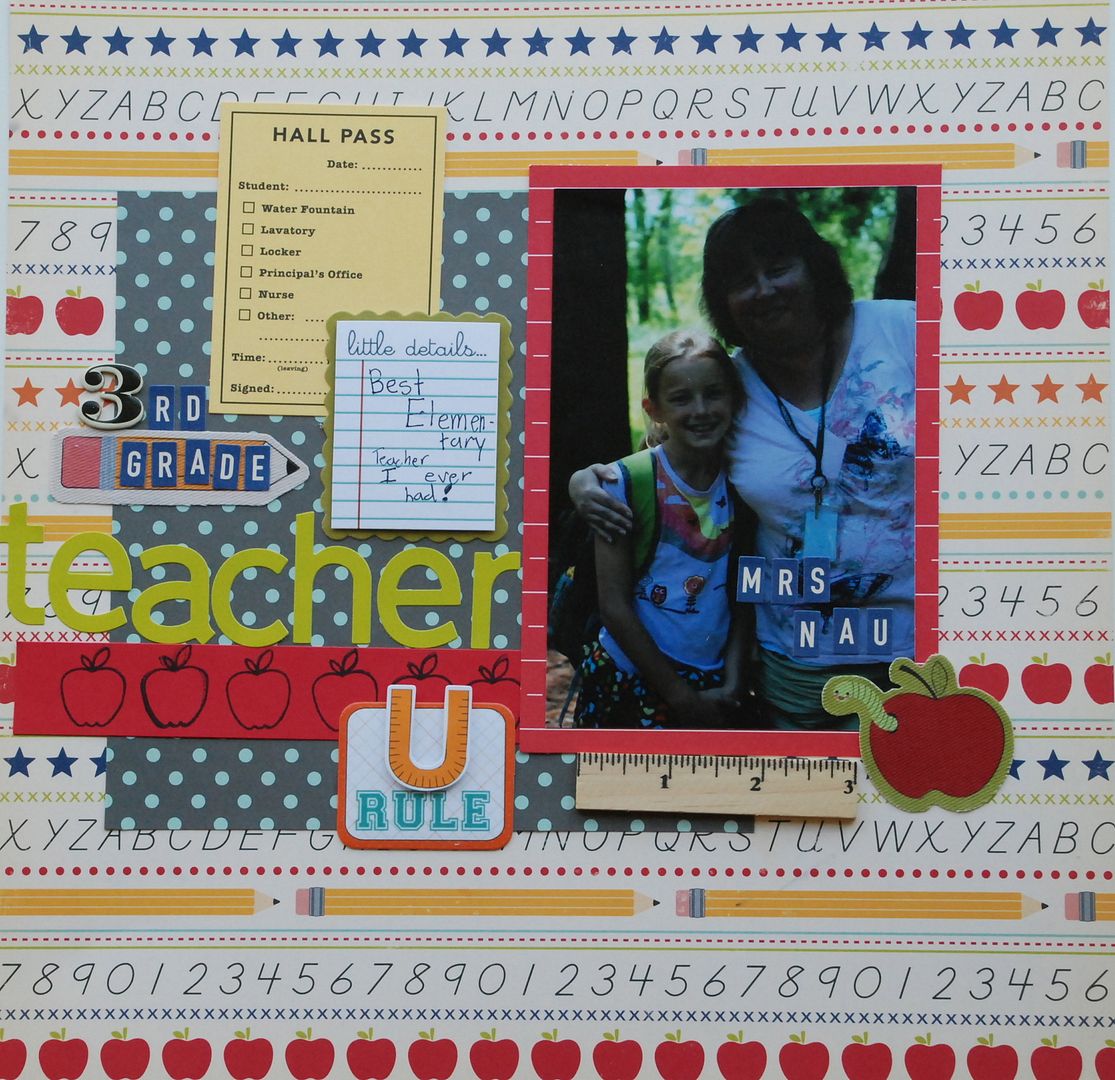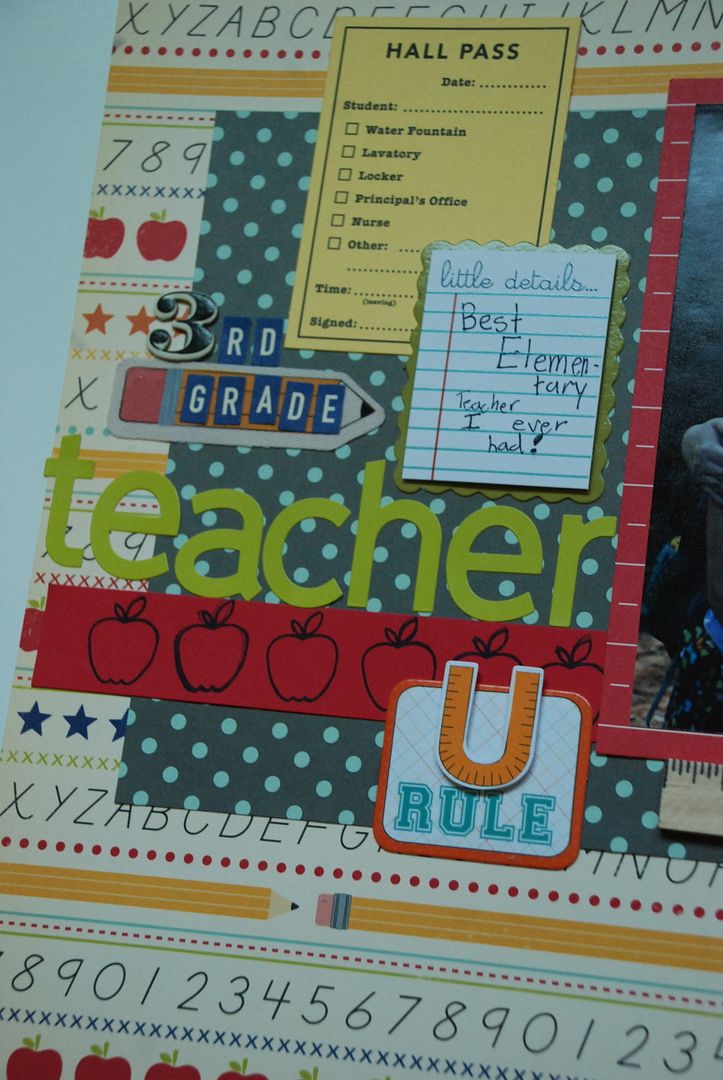 Here is the page that I created. I think I am excited for autumn!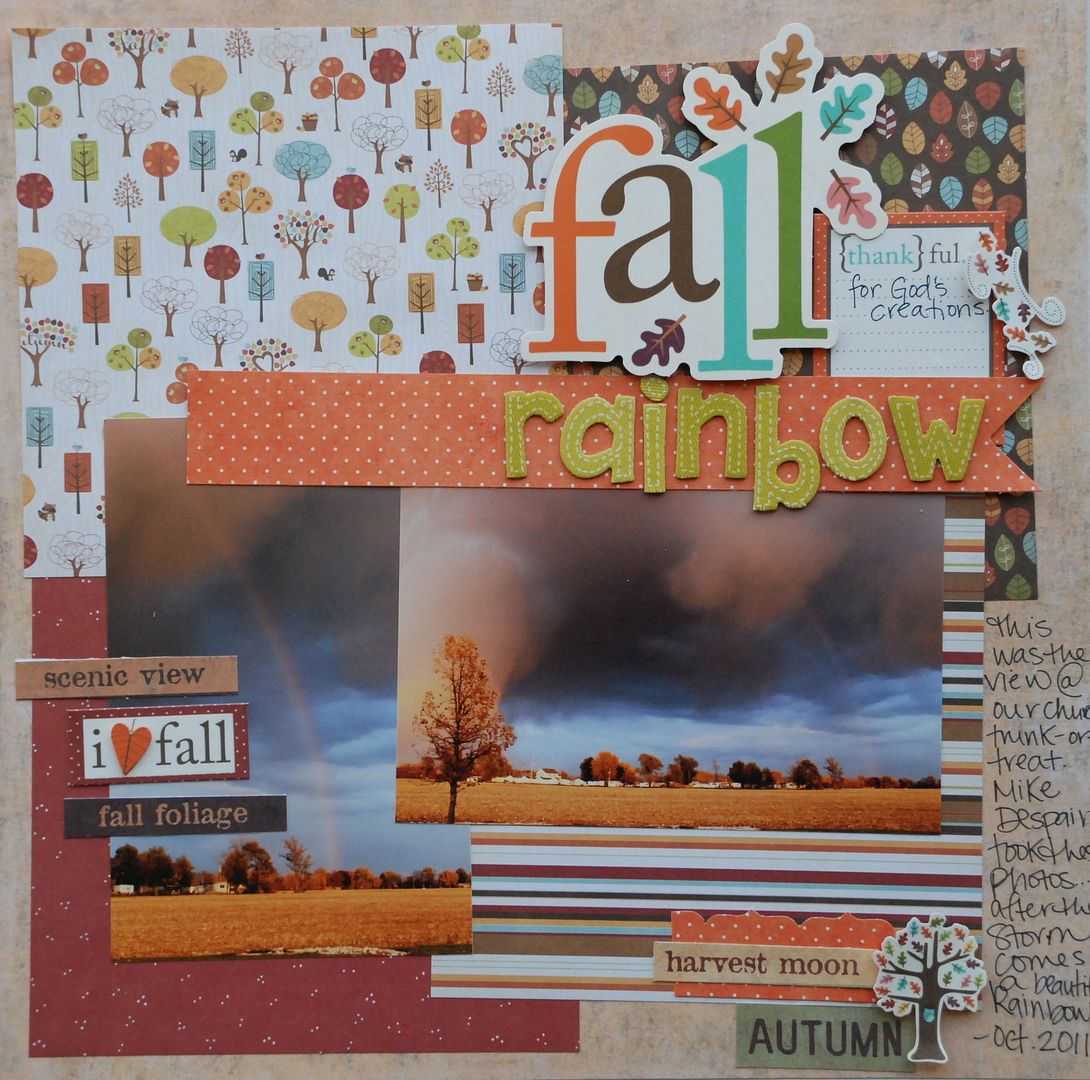 I think this might be the start of a new weekly post! Do you and your kids create together? Isn't it so much fun?!