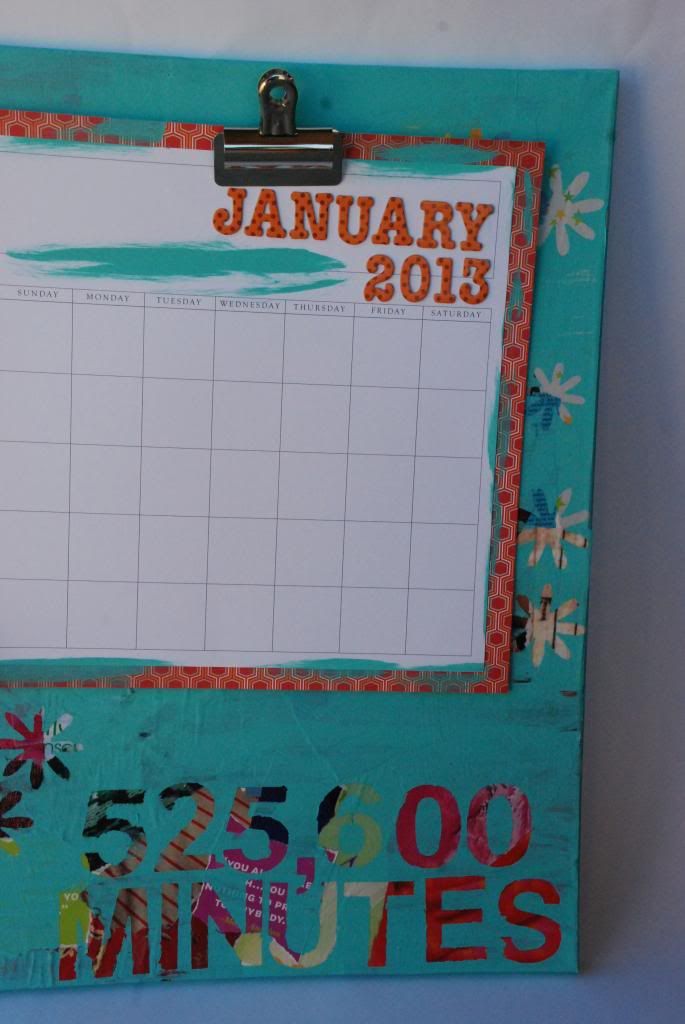 This is my first canvas project.
I followed a blog post by
Southern Belle Soul
for my inspiration.
Do you all have the song from Rent in your head now?
525 thousand 600 minutes....
Sing with me.
How do you measure, measure a year.
It is one of our favorites. Sydnee especially.
Just some old magazines, vinyl letters from the school section at Walmart, Fiskars flower punch, and your favorite color acrylic paint.
Happy 2013!
P.S. Some of you have asked about the other two pics from the Garner Christmas Trifecta. Here they are: