This summer, Sydnee & I have stepped into the world of Smashing. It is this great new concept similiar to scrapbooking, but with pre-printed books. Smash books can include: photos, lists, ephemera, all the papers from your junk drawer that you have been saving and can't throw away, decorating ideas, magazine photos, etc. I started my Smash book as a motivational tool for exercise and eating better. I have been using it for that, but it is also the home of many items I have been saving to 'scrapbook' but have never had time. Quotes, ticket stubs, convention badges, cards from friends & family, etc. That is what I love about a smash book, it is not suppose to be something you think about or design, you are just suppose to SMASH it.
I think my friend's daughter who has also started a Smash book with her mom said it best:
"Mom, you are trying to scrapbook that page and not just smash it."
Here are some photos of Sydnee and I's Smash books for you to get a better idea. Let me know if you have any questions. These can be found almost anywhere: local scrapbook store, Target, Walmart, and we even saw them at a Maverick gas station in Utah! haha
My book: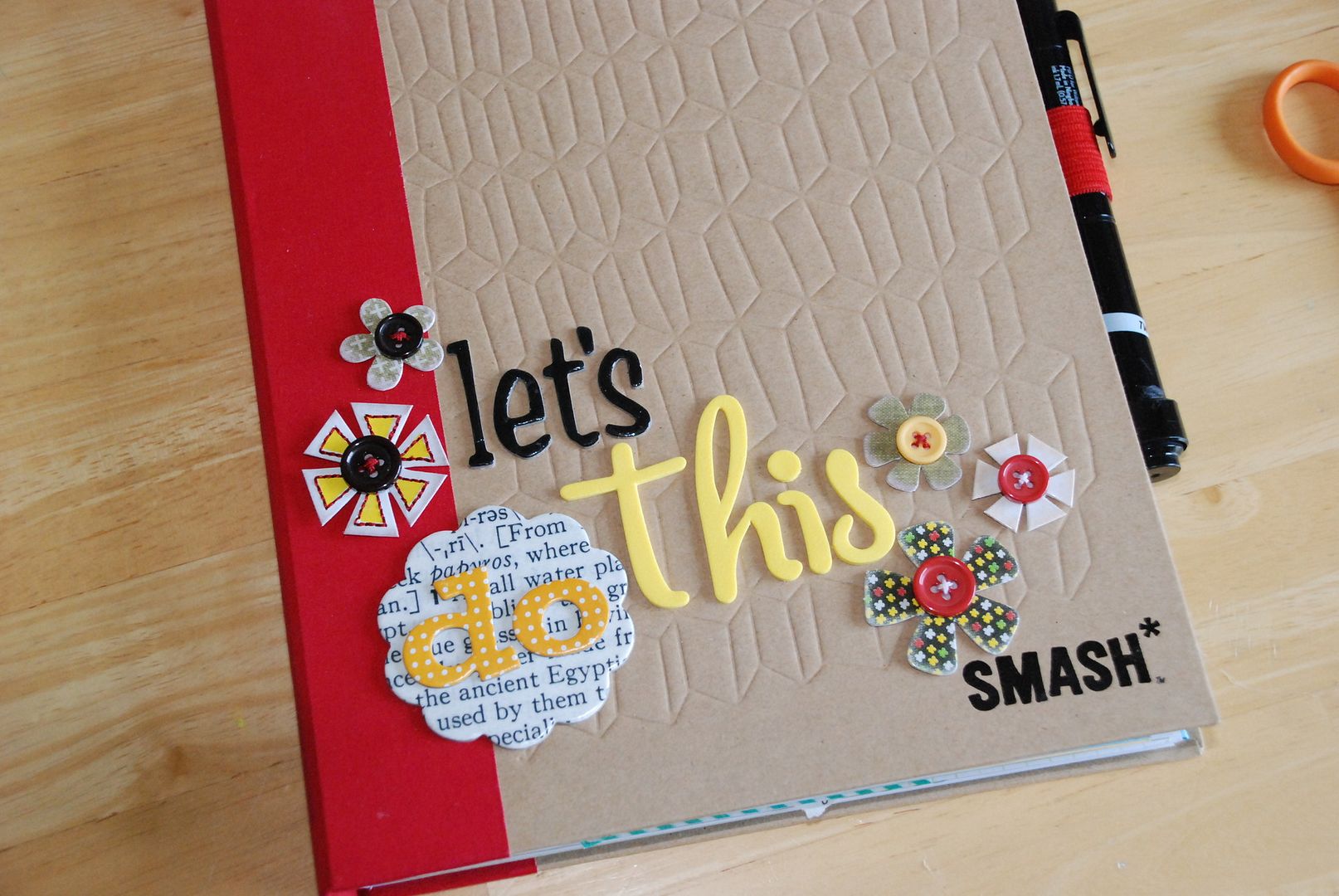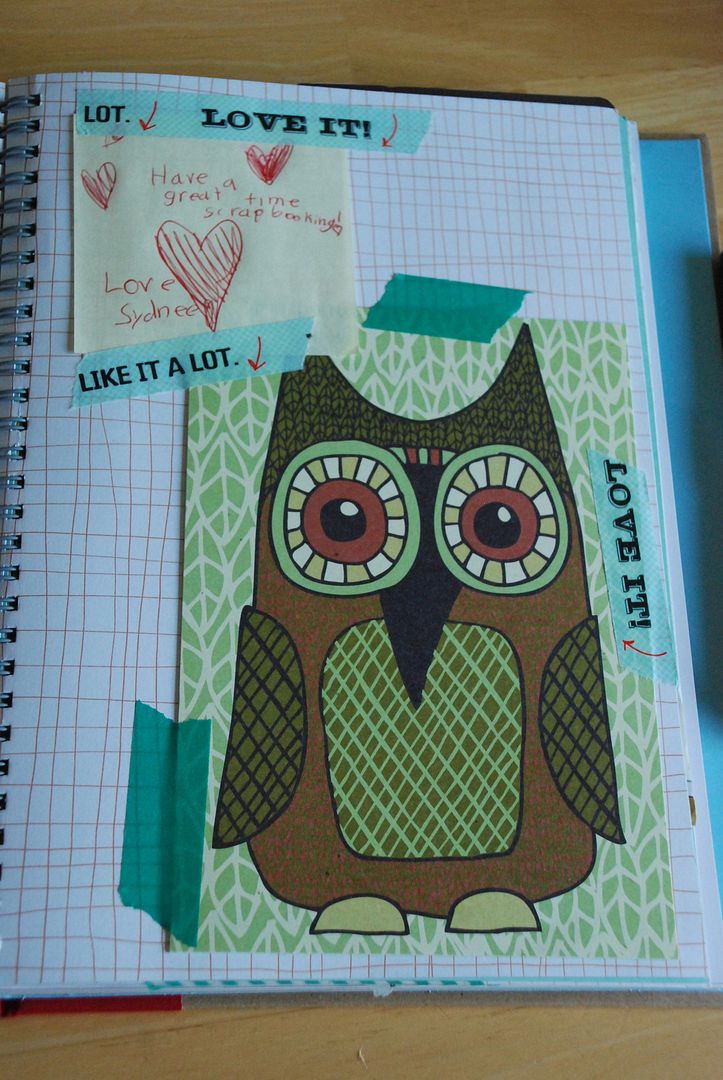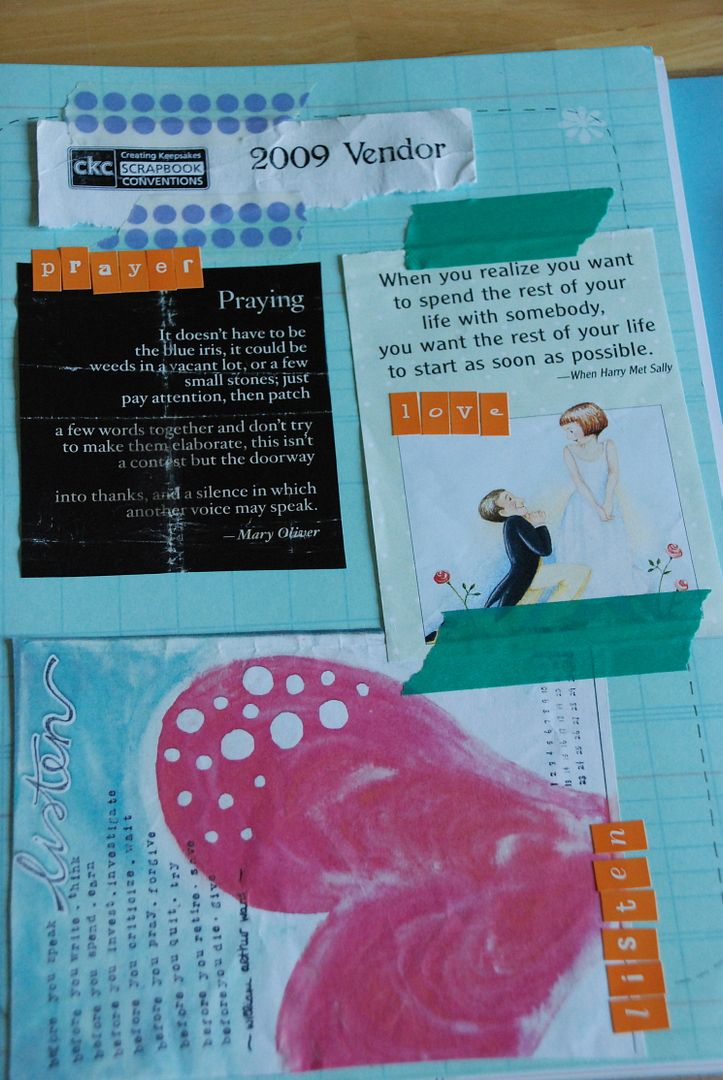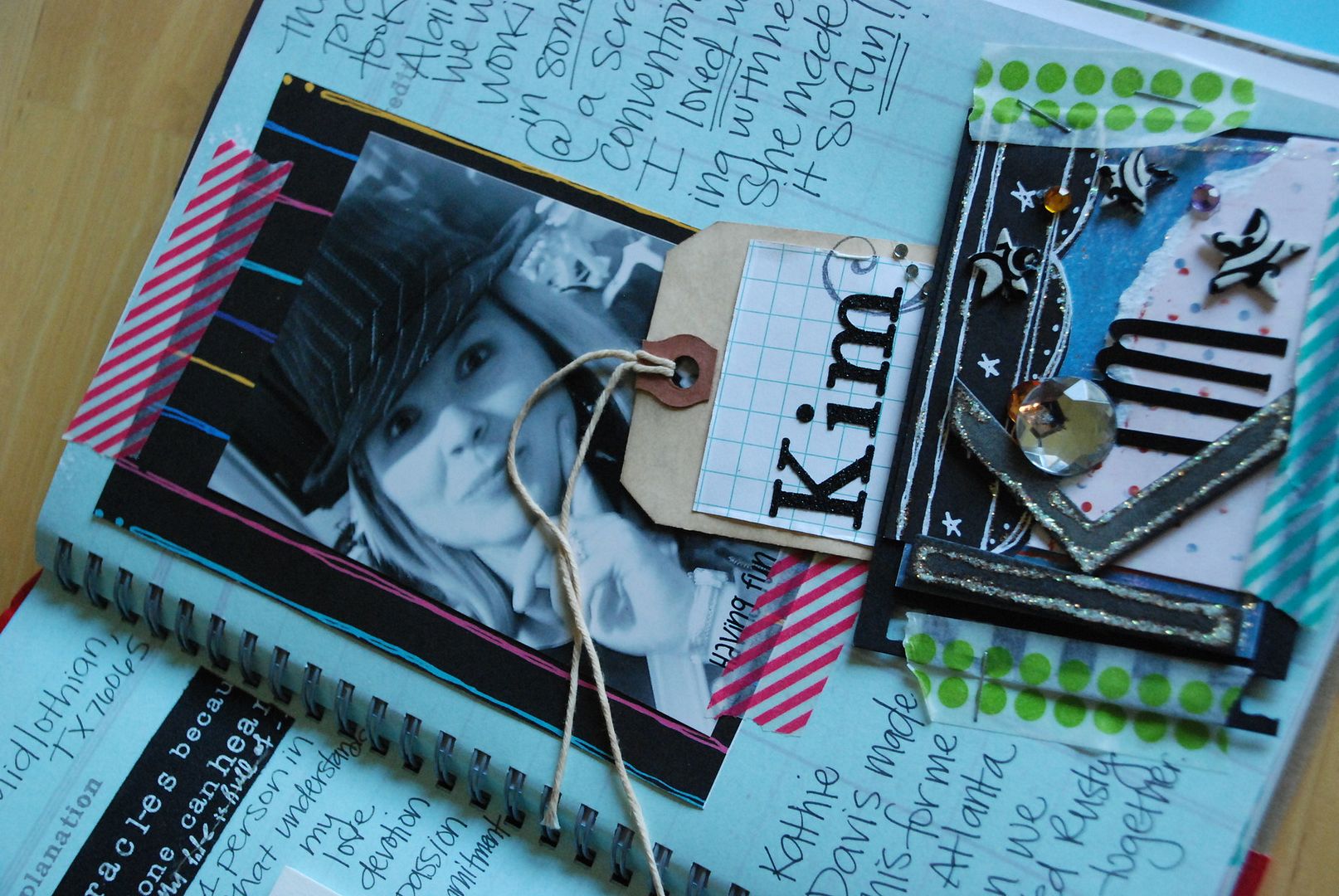 Sydnee's book: She has not decorated her cover yet, so here are some of the inside pages.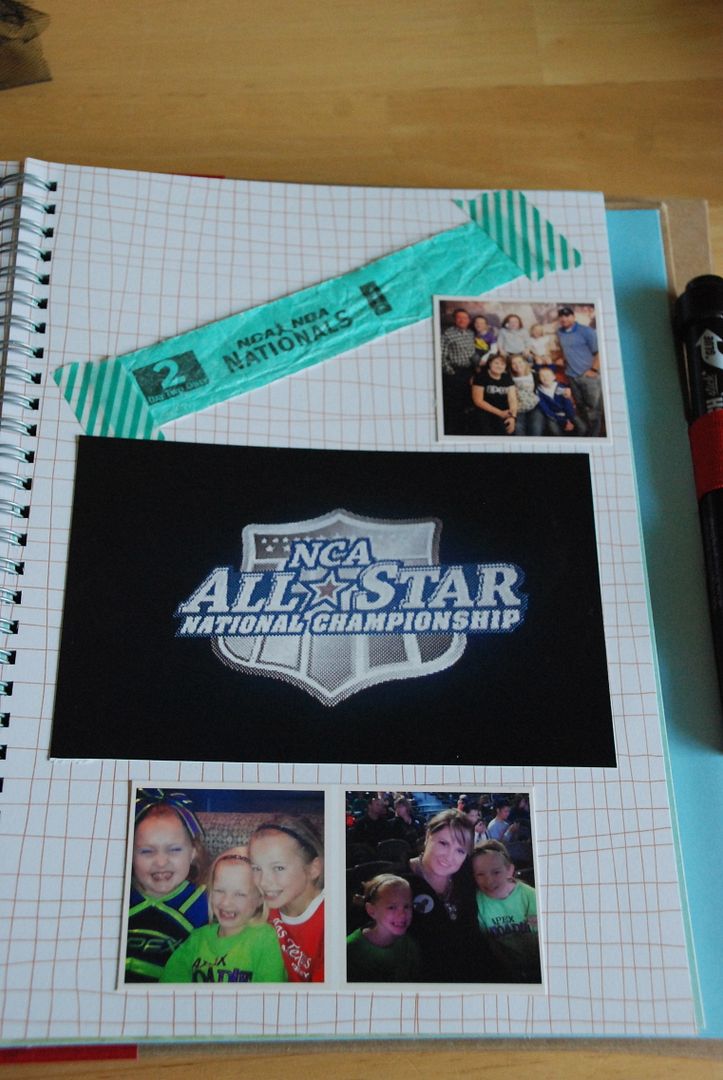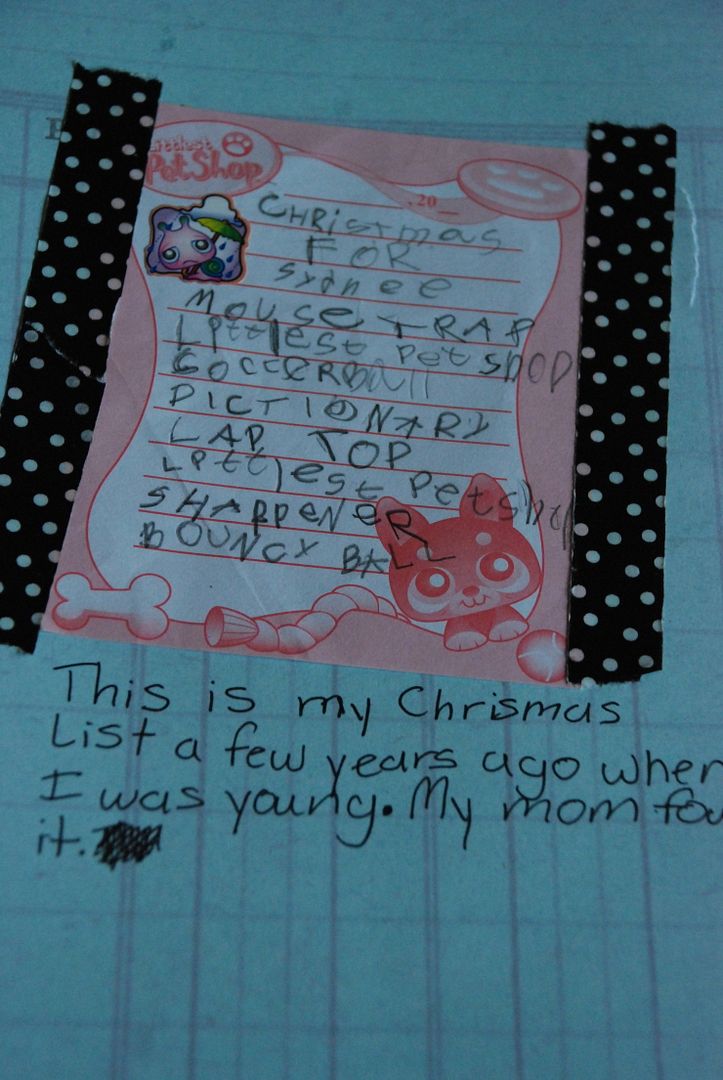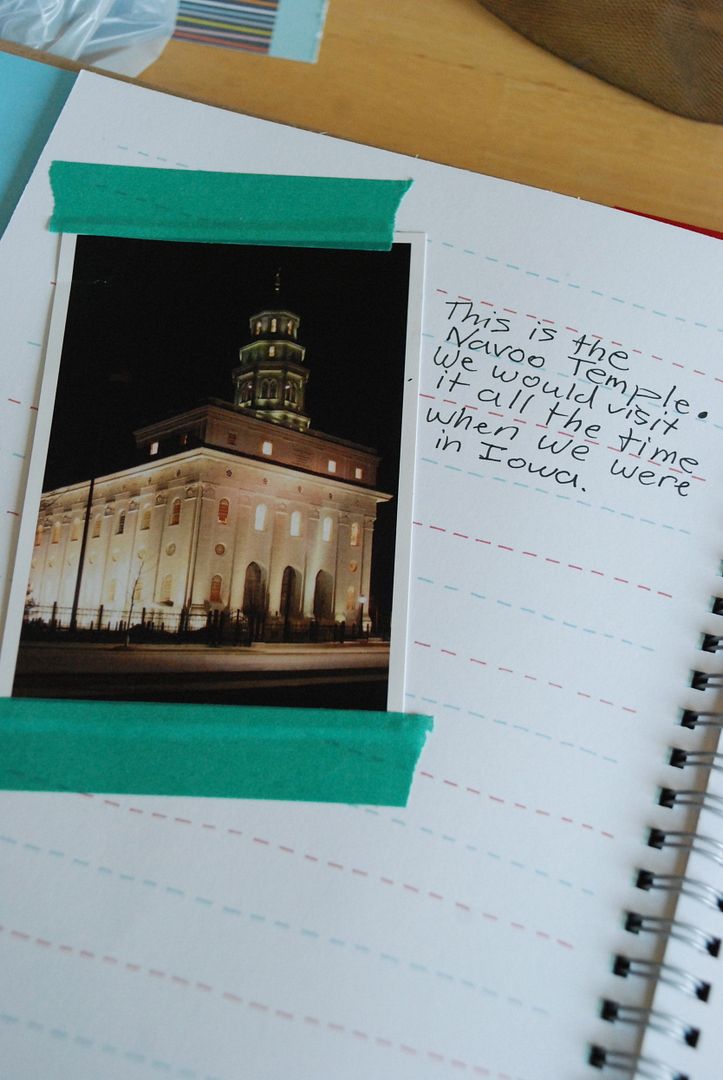 We have also started a Smash book for our summer adventures. We took a clear, 12x12 box on our trip to Iowa & Utah this summer; and filled it with items we wanted to save & smash. Our friend from
The Vinyl Studio
even made us a label for our box!!
Here is the first page, with the journaling by Sydnee: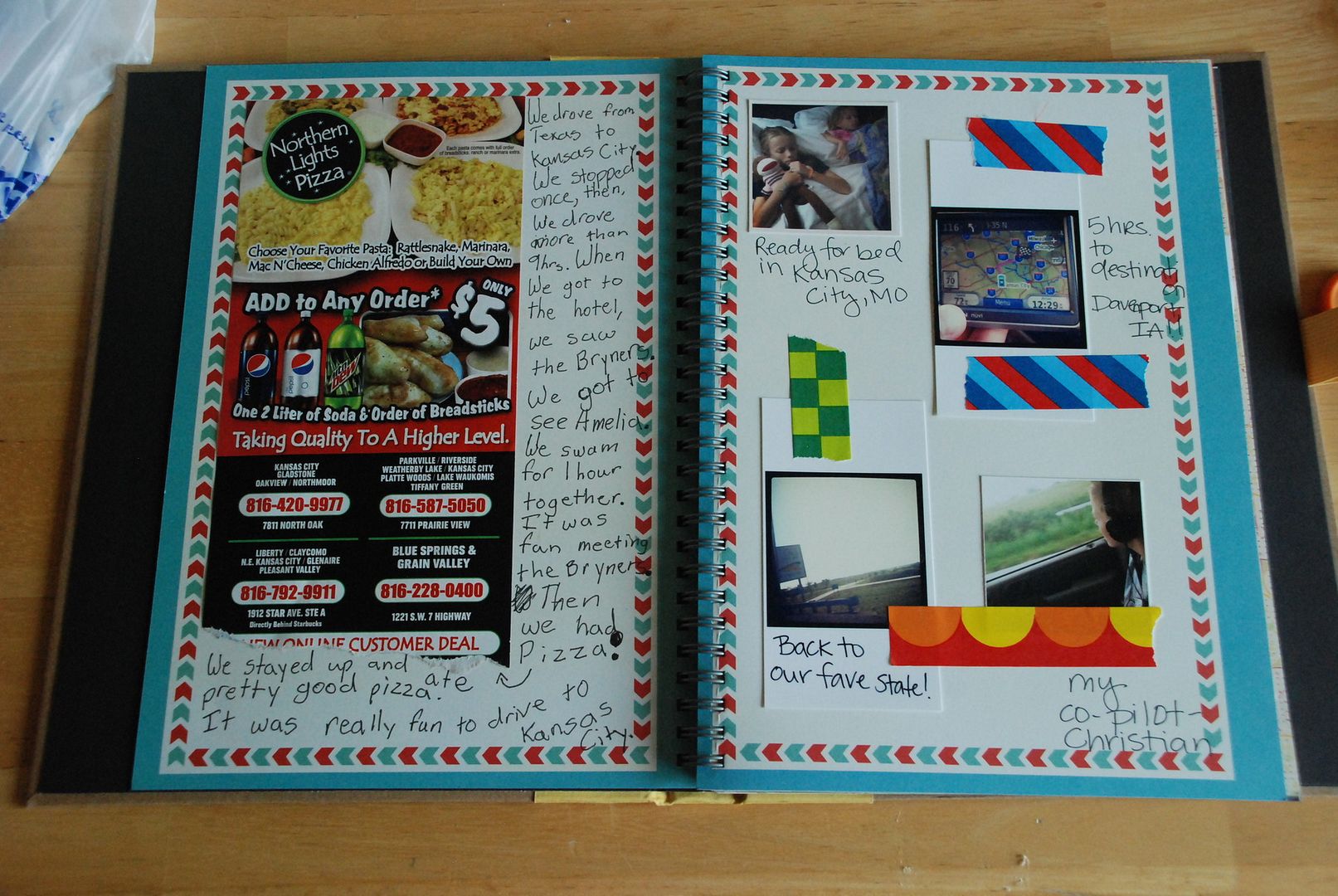 Can you guess what is one of our favorite things to use inside our Smash books?? Washi tape! We love to tape down items and use it as an embellishment throughout our Smash books! It really only takes a pen & some glue then you are ready to Smash.