Fiskars Fuse Template +
Embroidery Thread & Needle =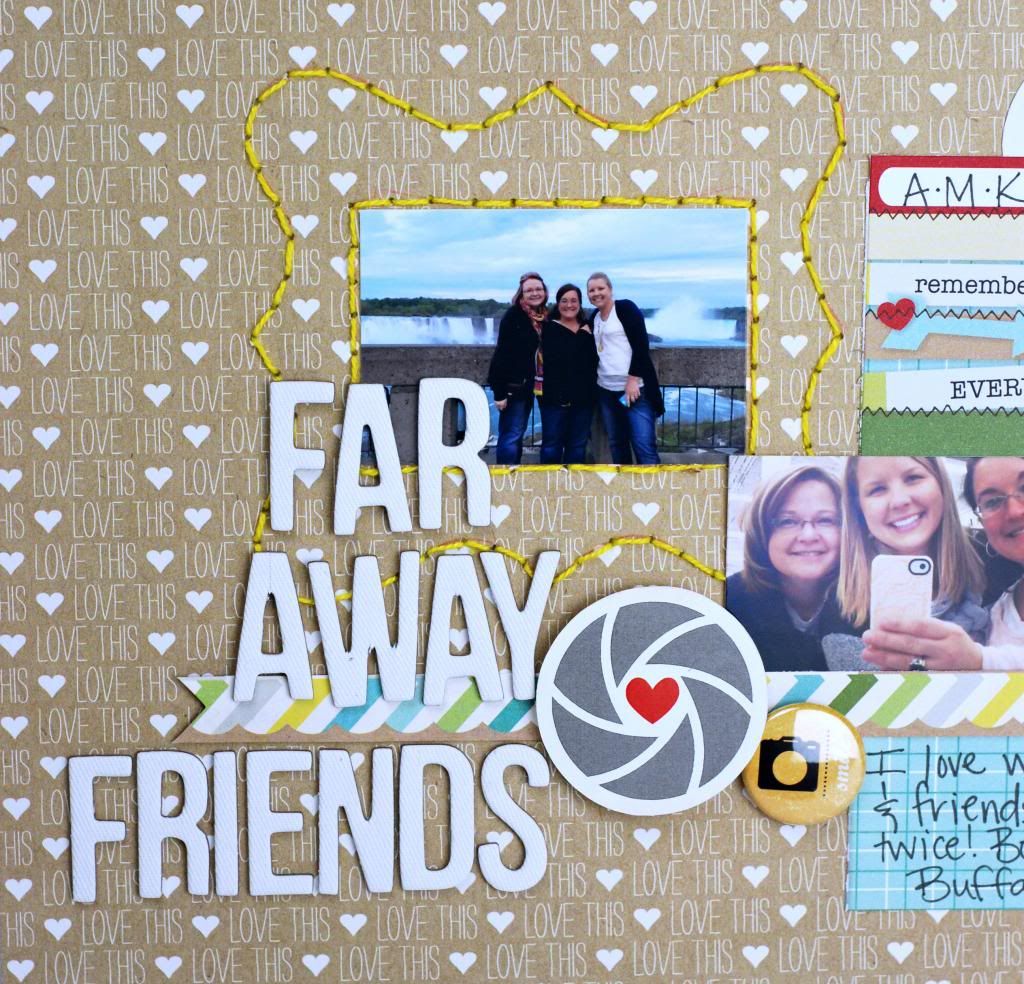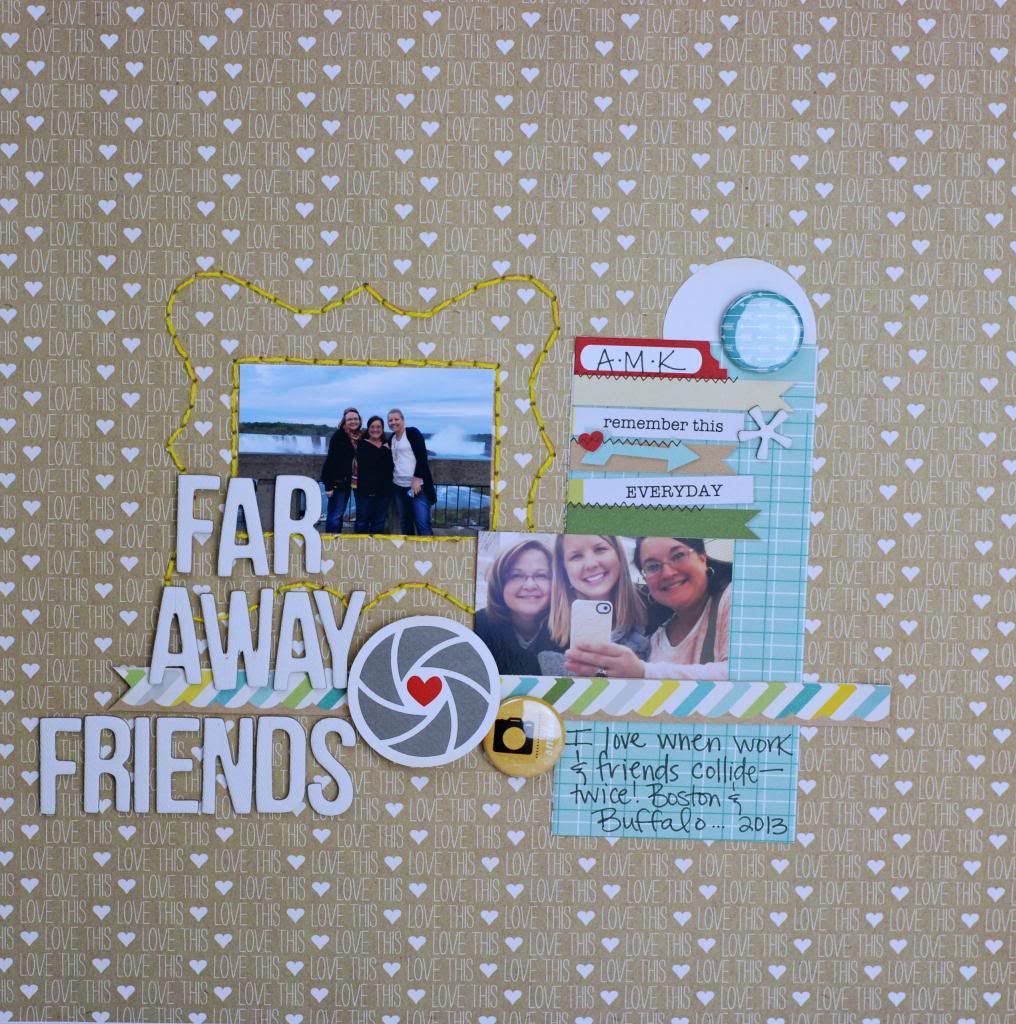 The PERFECT sewn embellishment for my new favorite layout.
I miss my girls! I am not traveling for work anymore, but this was definitely one of my favorite parts. Every few trips, I would see my friends.
It was always the highlight.
They get me.
Understand my creative quirkiness.
And love me anyway.
Miss you girls!
Here are a few more layouts that include sewing: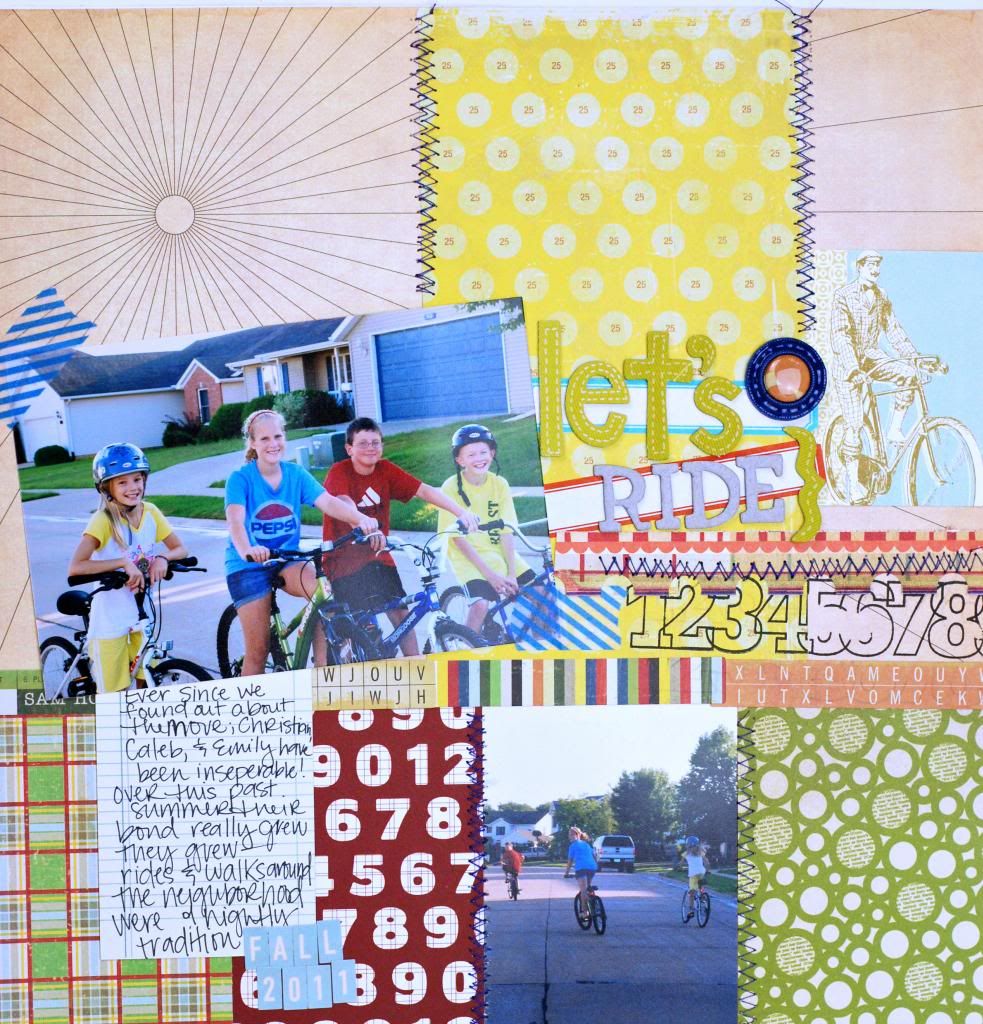 If you want to read more about sewing on layouts, click
HERE
.