I received a text from a friend recently asking why I hadn't posted on my blog. She said she missed my projects. I am so glad someone is reading this!
I know I recently have the excuse that this full time job is kicking my butt...blah blah blah. But it really is. I love to take moments and go into my craft area and get creative, but the mojo is just not there.
Nada.
Zilch.
These projects I will be posting are from the past. Before the creative bug went bye bye.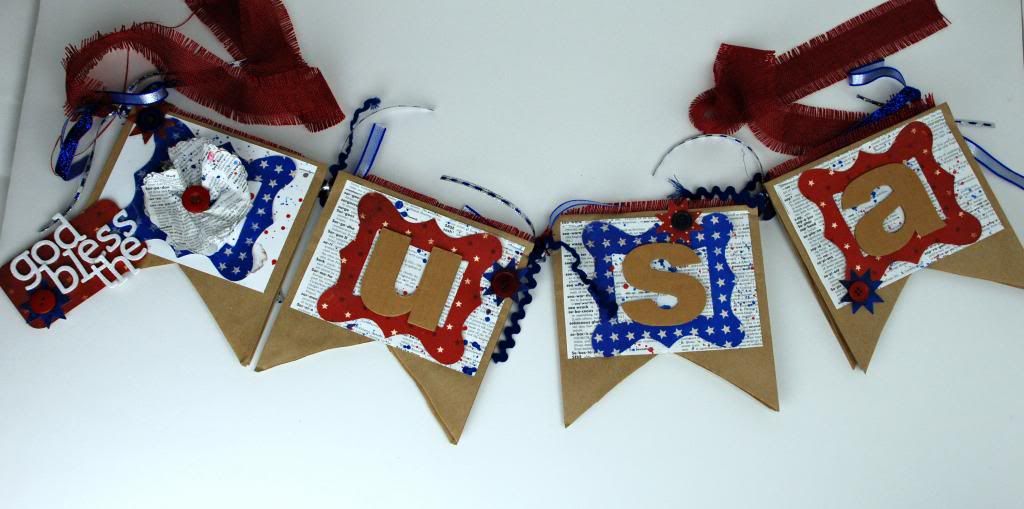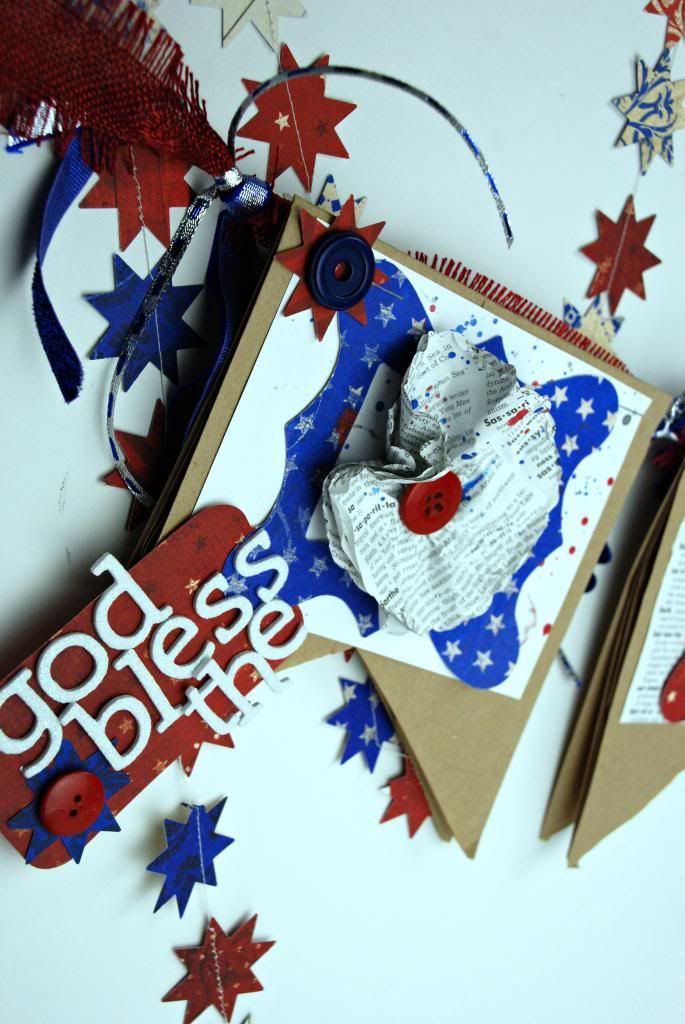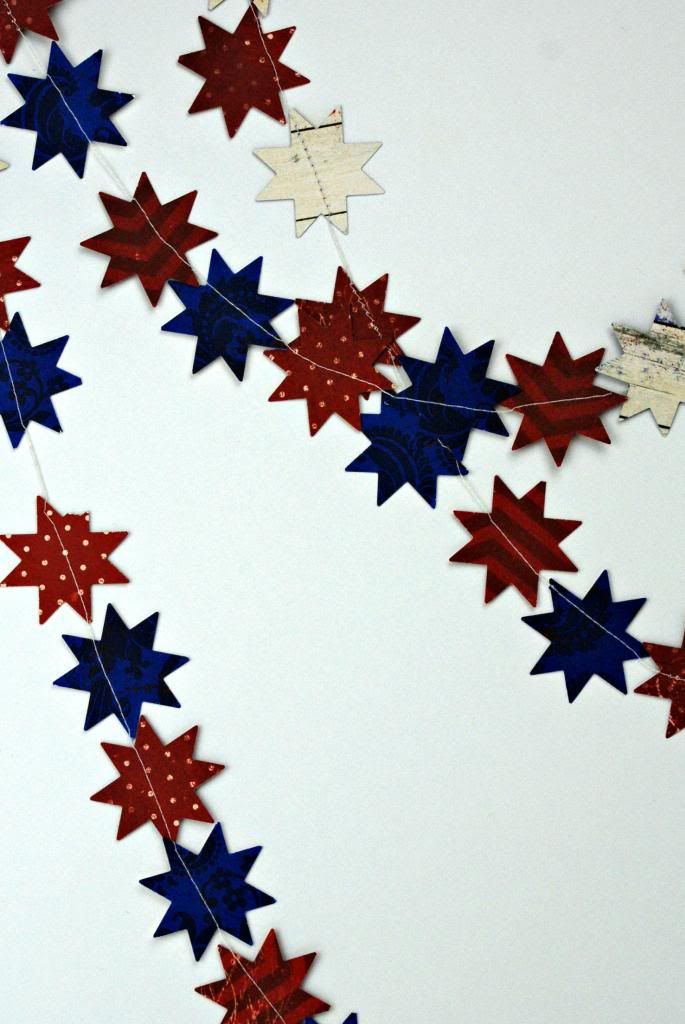 I am especially proud of this sewn garland. Yes. I did that sewing all.by.myself. It is the first time I used my sewing maching that I have had for years and years. It still scares me, but I feel like I am starting to tame it.
This banner really needs to be packaged up and mailed to my sweet brother and sister-in-law. They live this 'god bless the usa' full force. He is in the Navy and they are ready for another move across the country. I am grateful for him and their family every day for what they do to support and protect this country.
To read more about this project, please go
HERE