I know I am posting this about 13 days late. If you wanted to do a 12 days of Christmas, you still have time! Or maybe you can 'pin' it or put it on your to-do list for next year. I know I already have a list of things that are just going to have to wait until Christmas 2013. I did feel that this project or idea, was so important this year, that we are sharing Christmas with 3 of our loved ones. For more details on creating this Advent Calendar, you can read my article for Fiskars
here
. Thanks to my friend
Shannon
, for sharing this idea last year. Since we live so far from all of our family, I knew this was something that I wanted to do for loved ones at Christmas.
This is how I make cards. Cardstock, patterned paper, embellishments, etc....all in a row. Assembly-line cardmaking. It goes quick and it works for me.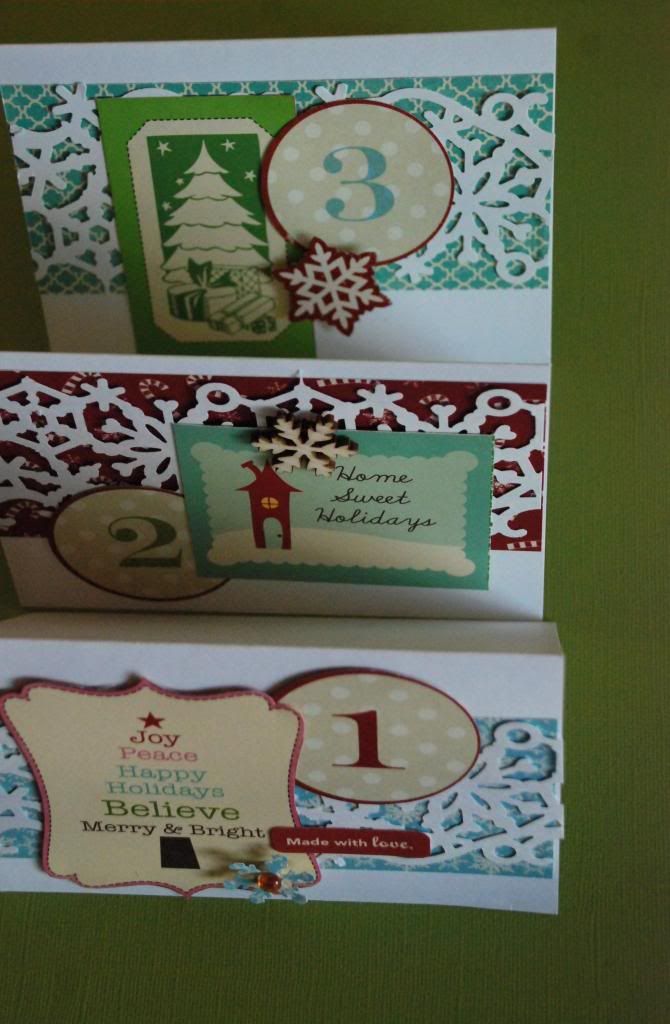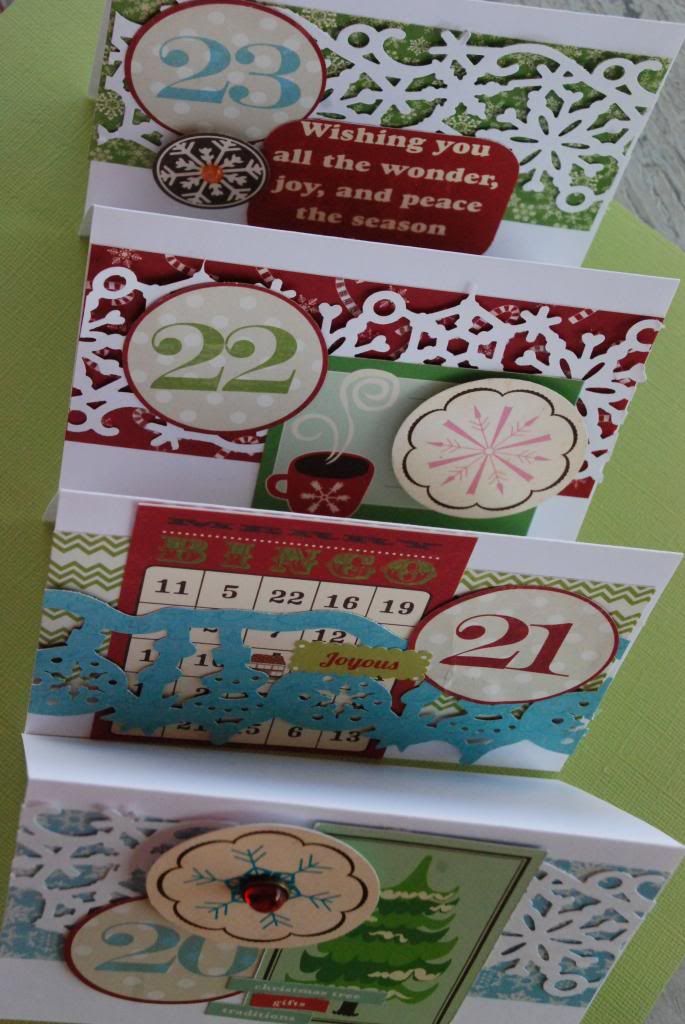 After I made my first set of 25 cards, I decided because of circumstances within our family that this needed to be shared with a few more people that could use some Christmas cheer. So I made another set using Cosmo Cricket's Jolly Days paper, chipboard, etc. I love the card pieces on the kraft cardstock. Mmmmmm my favorite color cardstock! Enjoy!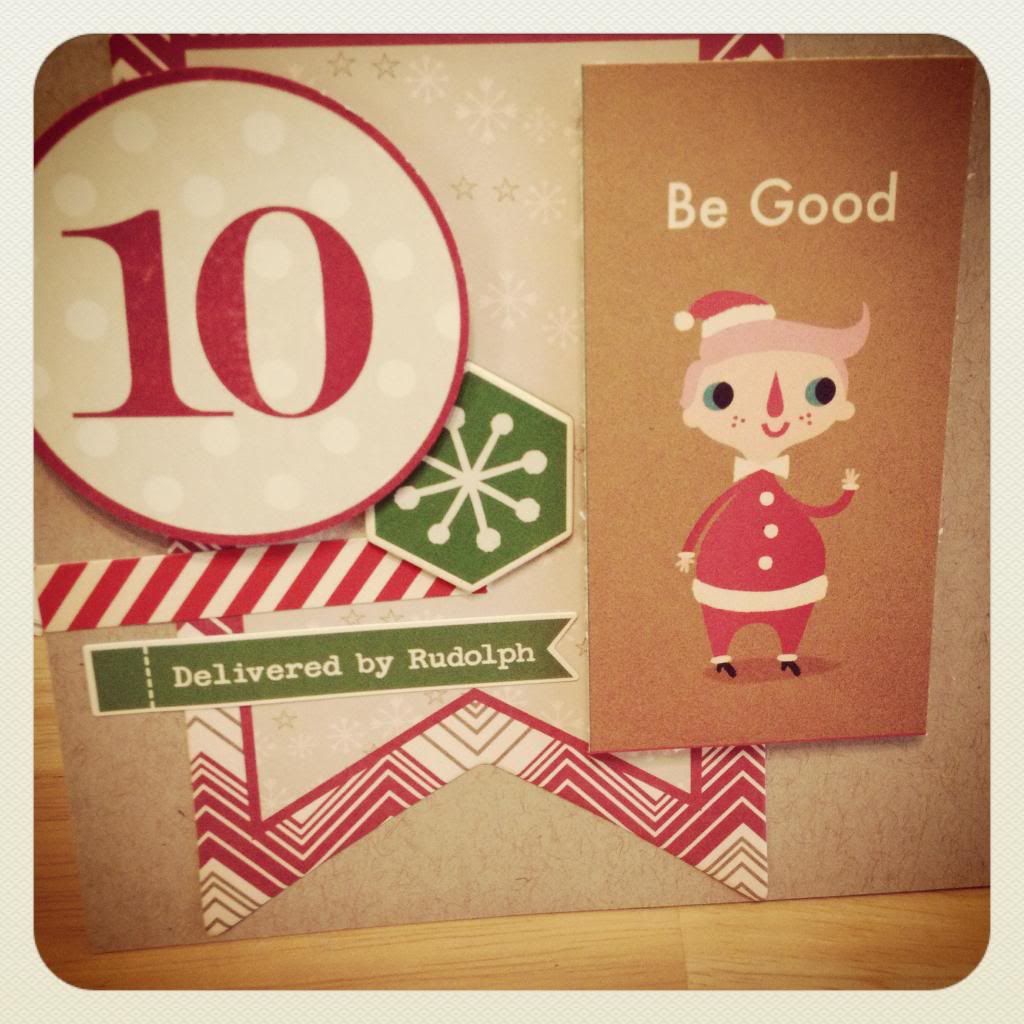 This post is sponsored by Fiskars.